You might also interest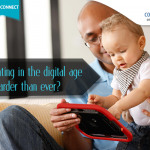 Is parenting in the digital age harder than ever?
Mobile phones, tabs, PSPs and laptops – the average toddler has most likely logged in hundreds of hours on digital technologies before they are even admitted into playschools. The presence of these accessible digital technologies in turn has transformed traditional parenting methodologies. Digital technologies today do provide parents with certain advantages like entertainment on the […]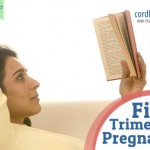 What happens in your First Trimester of Pregnancy?
The first trimester of your pregnancy is a confusing time. You may not realise that you are pregnant till six weeks have elapsed. But in reality, though you remain unaware of the major life event taking place inside your womb, your baby has already started to develop. It is almost impossible to determine the exact […]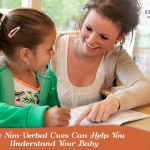 How Can Non-Verbal Cues Can Help You Understand Your Baby
Has it ever crossed your mind about when your little one will finally start following your directions? Is responding positively to your directions something that you wish to encourage in your baby? And is there an easy way to make a better listener out of her? What is the way forward so that you can […]